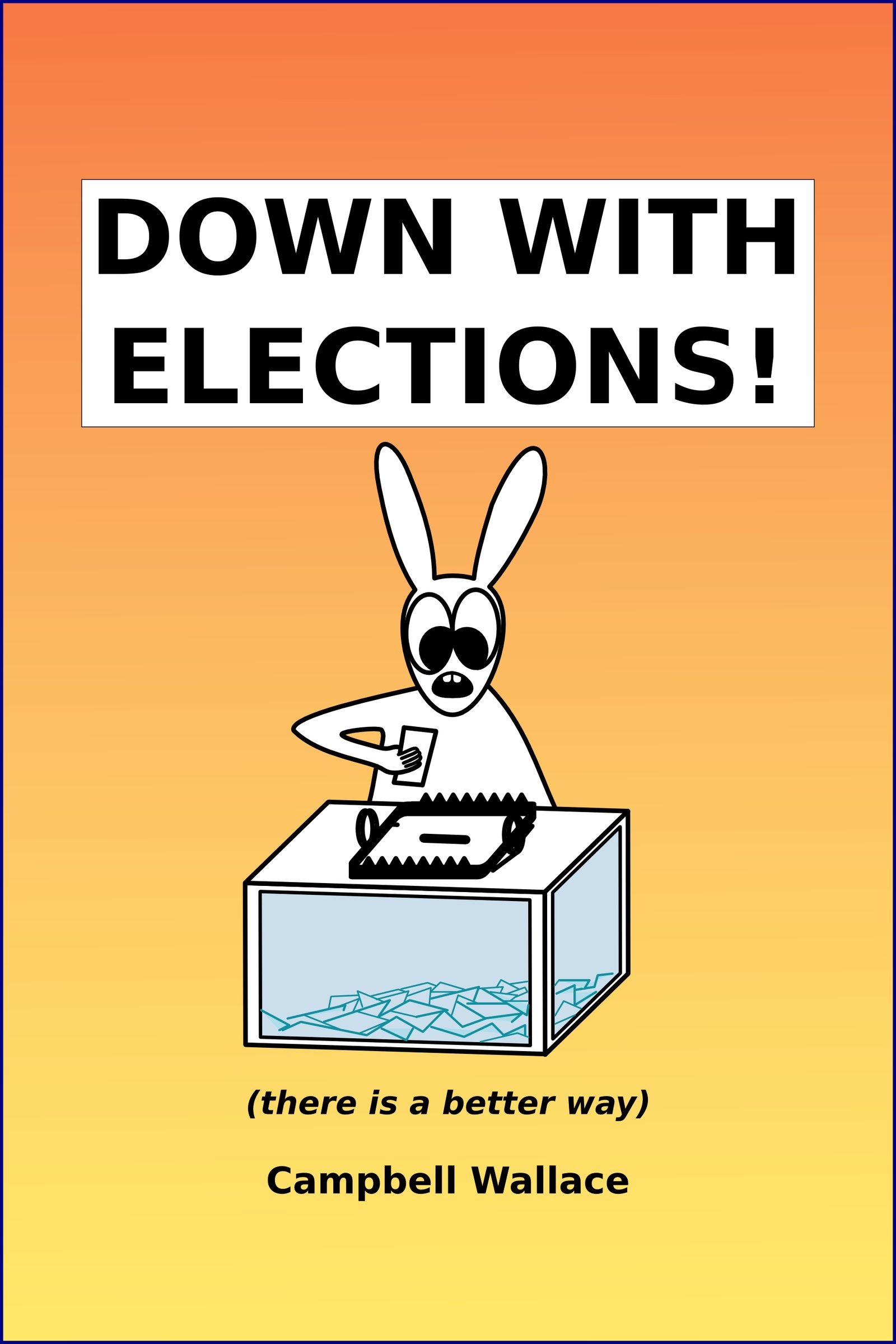 My book "DOWN WITH ELECTIONS!" will be available as an e-book on Amazon and Smashwords from 1st September for the princely sum of 99c US or equivalent. It's a revised and corrected version of the articles published earlier on this forum.
The links are:
Smashwords (epub, most ebook readers), Amazon (mobi – Kindle).
Readers of this forum can have it free from my Dropbox account. It would be nice if you post a comment on Amazon or Smashwords. (Thanks)
Dropbox links:
epub, mobi, HTML, PDF, ODT, DOC.
Filed under: Books, Sortition | 2 Comments »