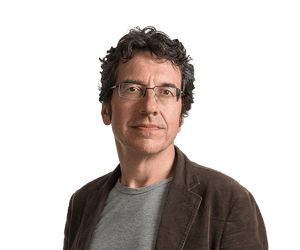 George Monbiot, a Guardian columnist and a regular critic of the status quo, has finally opined about the potential of the use of sortition to address the ills of the established system. He is not too enthusiastic:
There are plenty of proposals to replace representative democracy with either sortition (randomly selecting delegates) or direct democracy (referendums and citizens' initiatives). Such systems might have worked well in small city states with a limited franchise (sortition was used in ancient Athens and medieval Venice and Florence). But in populations as large and complex as ours, these proposals are a formula for disaster. It's hard to see how we can escape the need for professional, full-time politicians. (Perhaps, in a fair and accountable system, we could learn to love them.)

Monbiot is not entirely hostile:
Sortition can be seen as political jury service, in which citizens chosen by lot are presented with expert testimony then asked to make a decision. As an advisory tool, it could keep representative politics grounded in the real world. It could be used to create constitutional conventions, at which proposals for better political systems are thrashed out. There might even be some virtue in the idea of a second parliamentary chamber (such as the House of Lords or the US Senate) being chosen by lot.
To Monbiot, however, the possibility of using sortition is some sort of an after-thought to his main agenda. He puts his faith in the standard tonics of campaign finance reforms, voter education and proportional representation, and the familiar reformist mythology about a system that has fallen from some past grace, has been "debased" and can "no longer fulfil [its] democratic potential" pervades his entire narrative.
Monbiot's analysis is surprisingly formulaic. His uncritical embrace of the most shallow objections to sortition, his inability to let go of the standard electoral reformist fantasies and see the roots of the problem, his lazy conflation of sortition with "direct democracy", his talk of "no single plan", "many ideas", localism and unanimity make his column no more than a useless cliche that could have been written by any member of a pretty large group of loyal oppositionists, of self-described reformers. Rather disappointing.
Filed under: Athens, Elections, Juries, Press, Proposals, Sortition |