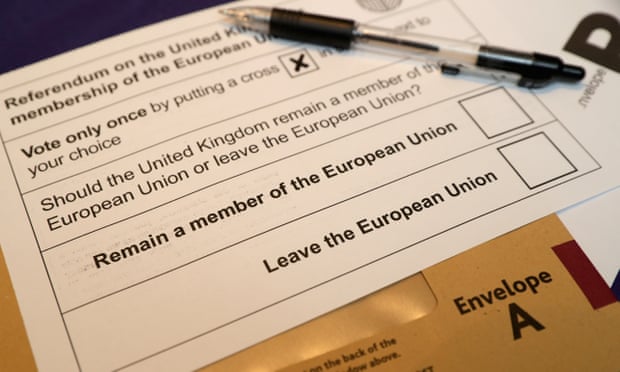 For some time now we've been 'proving up' citizens' juries as a means of consulting the people, but generally within the context of governments being in charge. As a result they've been mostly relatively innocuous. For instance the first two in South Australia were focused on making Adelaide's nightlife safe and vibrant and getting motorists and cyclists to share the road more safely. They're pretty anodyne and boutique issues for politicians so it's pretty low risk. They might generate some answers they're happy with, help get community buy-in to tricky issues. And if they don't work out as hoped for, governments can walk away without too much angst.
Having tried exercises with a degree of difficulty of about 3 out of ten, the then Premier of South Australia Jay Weatherill had a rush of blood to the head and tried the citizens' jury with pike and triple twist – rated in the diagnostic and statistical manual of democracy at 10. Should South Australia start a nuclear waste storage industry? The answer was … no, which wasn't much fun for anyone. Elsewhere in Melbourne a citizens' jury worked on a ten year budget plan which was certainly well received at the time. The plan is now a few years old and I'm not sure how well it's stood the test of time.
In the UK, a consortium of academic and other interests held a citizens' jury on Brexit but, in the angst ridden atmosphere of Brexit Means Brexit Britain, they were at great pains not to antagonise the politicians who were planning on spending the next four years masterminding what the overwhelming majority of them understood to be the disaster of Brexit (you know, the way Australia's politicians did abolishing carbon pricing against the better judgement of around 80 percent of them – it's costing the budget over $10 billion a year since you asked.)
Thus, as the organisers collateral put it dutifully, "The UK's voters have decided to leave the EU. The Citizens' Assembly on Brexit is not reopening this question. This decision has already been made."[1] However I can't think of any big change that came about from people playing by the rules of the existing system and asking nicely. And the fact is that sortition has roots going deep into our history and culture – in fact back two and a half millennia to Athens, the birthplace of democratic politics, but also back more than 800 years to Magna Carta in our legal system in the form of juries. As public trust plummets for so many institutions, its trust in juries is alive and well and while 'vertical' trust – the trust of people in large and powerful institutions – has been falling, horizontal trust – in people's peers and People Like Them has not fallen and may have risen.
And, not being able to recall any form of political activism that brought about major change except by asserting its own legitimacy in competition with the legitimacy of the existing system, I want to find ways of confronting the existing system in its weakest places with the legitimacy of citizens' juries and sortition where they are strongest. This is the way I put it in a recent interview:
"Detoxing democracy requires a new form of political activism," Gruen argues. Citizen engagement, and public consultations in particular, have become common strategies to address our growing sense of remoteness from government decisions. However, more often than not, public consultations seek citizens' views only on small matters. At times, they merely have the function of validating existing decisions. That's not to say that consultations should not be used by government. Rather, legitimacy requires a fundamental change in the way that public debates take place.

In a number of papers and a public lecture at King's College London, Gruen is proposing the concept of citizens' juries as a form of political activism; as a bold assertion of a legitimacy outside the existing (electoral) system of democracy. Citizens' juries as permanent and fully citizen-driven bodies can bridge the gap between what governments do and the will of the people. "They should ultimately become a core component of our constitution in a deliberative, detoxified democracy. Until then, they'd be an incredibly effective way of putting pressure on the existing system from the outside. If we could find some philanthropists to get them going, I think they'd be a fantastically cheap investment in another, better future" Gruen argues.
That's why I'm trying to convince people with the money to have a Considering Brexit Day in the form of 10 citizens' juries around Britain all concluding on the same day. As I've argued there's very strong evidence that it would produce a decisive swing from somewhere around 50:50 to around 60:40 against Brexit.
For a long time I've been wondering how to do this in the US with its very different constitutional structure and culture. Anyway, this evening I realised that one of the greatest dangers for the US is what happens if the revelations about Donald Trump start sliding into illegality and the question of impeachment comes up. It would be pretty terrible for the US constitution for the Republicans to simply ignore all this and keep smiling – with the odd Flake and McCain (if he's still with us) voting for impeachment.
In such circumstances, a representative panel of Americans swinging from around 40 odd percent support for Trump (which is the support the polls suggest) swinging strongly towards impeachment – which I expect they would if Trump was clearly guilty of criminal activity – could be very influential in making it difficult for the Senate to avoid doing its duty. Of course the citizens' jury might not swing as I expect, but I'm putting my faith in it not doing so. And if it does, well then things are even worse, a lot worse than I thought. And if it does do it's duty there's the American Constitution saved right there – the self-evident truths and the right to life, liberty and the pursuit of happenstance might just keep on chugging along.
---
1. Likewise Kate Green, Labour MP for Stretford and Urmston maintained party discipline:
It's a great pity that we didn't have a citizens' assembly before the referendum took place, on what is actually the biggest political, economic and constitutional decision of my adult lifetime. I think we have an opportunity now to use the outcome of the Assembly to inform decision-making as we leave the EU.
Filed under: Athens, Elections, History, Juries, Proposals, Sortition |