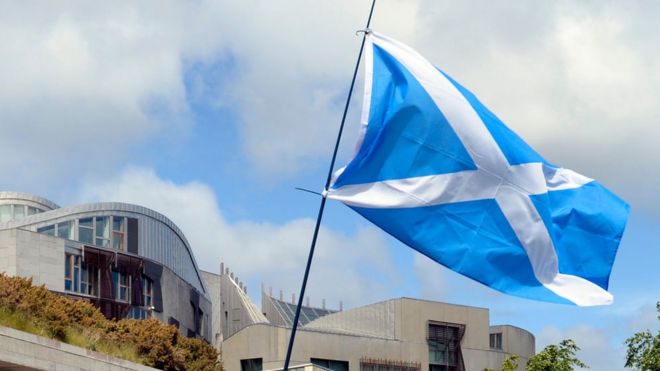 The Scottish government has announced that it is going to set up a citizens' assembly "to help shape Scotland's future" (turns out this is also a business opportunity):
The process of establishing the new Citizens' Assembly to explore some of the major challenges facing Scotland has begun.

A contractor is being sought to randomly select 120 members of the public to serve on the Assembly. The individuals will be broadly representative of Scotland's adult population in terms of age, gender, socio-economic class, ethnic group, geography and political attitudes.

The Assembly will consider three broad issues:

* what kind of country should be

* how can Scotland best overcome challenges, including those arising from Brexit

* what further work is required to enable people to make informed choices about the future of Scotland
Schedule and remuneration:
Members will be identified by early September, with the Assembly meeting on six weekends between the autumn and Spring 2020.

Assembly members will receive a gift of thanks of £200 per weekend to recognise their time and contribution. Travel, accommodation and other reasonable costs, such as child care, will also be covered.
CommonSpace has some reactions from experts. Oliver Escobar, senior lecturer in Public Policy at the University of Edinburgh and an expert on deliberative/participative democracy inquires about the institutional context of the assembly and wants to make sure it reflects an elite consensus:
This is a momentous announcement – a potential milestone for democratic innovation in Scotland.
Continue reading →
Filed under: Applications, Press, Sortition | 3 Comments »