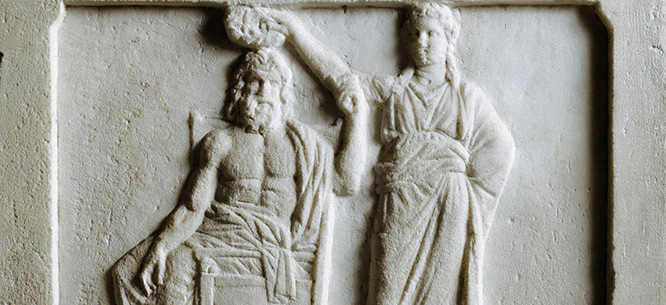 Michael Schulson is a journalist who has written before about sortition. Schulson and Samuel Bagg, a democratic theorist at McGill University, have a new article about sortition in Dissent magazine. Here are some excerpts.
Give Political Power to Ordinary People

To fight elite capture of the state, it's time to consider sortition, or the assignment of political power through lotteries.

Our broken campaign finance system is a longstanding target of progressive ire. And as Republican state legislatures have made increasingly aggressive moves to entrench minority rule, many people are beginning to see a broader defense of democratic integrity as a crucial part of any left agenda. Yet most of the attention of reformers has been limited to the electoral process—perhaps because we tend to assume that getting "our people" into office will solve the problem.

It won't. Elite capture of the state extends far beyond the influence of large donors on elections.

We cannot expect to avert the dangers of capture and corruption simply by hiring smarter experts or electing fresh-faced representatives with noble intentions. A changing of the guard is not enough. Truly transformative reforms must be motivated by a robustly democratic vision, in which ordinary citizens are empowered to hold government officials accountable and break self-perpetuating cycles of capture. And one promising way to move toward that goal is sortition, or the assignment of political power through lotteries.

[A]s the limits of electoral representation become more apparent, interest in lottery-based alternatives is growing rapidly among political theorists. So far, though, sortition has received virtually no extended treatment in mainstream U.S. political discourse. That needs to change.

Popular election and meritocratic appointment have distinct advantages as methods of distributing political office, but they are also inevitably subject to influence by those with concentrated power through lobbying, campaign contributions, career incentives, and a host of subtler means. By contrast, councils consisting of randomly selected citizens would be more resistant to these pressures. Oversight juries empowered to scrutinize important government decisions could therefore exert a meaningful check on the power of wealth in a wide range of contexts.

This is what sets sortition apart from more familiar technocratic fixes to the problems of capture. The random selection process inserts a blind break that interrupts all of the normal channels of influence. It ensures that participants are mostly ordinary people without strong pre-existing loyalties.

What would this look like in practice? Consider the merger approval process, which is opaque to the vast majority of us but generates intense lobbying pressure from corporate actors with billions of dollars on the line. According to Tim Wu and other legal scholars, this regulatory process has succumbed to capture and corruption for decades, permitting the rise of monopolistic corporations like Google and Facebook.

To grapple with this problem, an incoming Democratic Congress might demand that whenever the Federal Trade Commission (FTC) decides to approve a merger deal worth more than $1 billion, it has to submit that decision to a citizen oversight jury. The jury would hear cases for both sides—just like a trial jury—and then choose to approve the merger, reject it outright, or send it back to the FTC for further review. The process would invite public scrutiny on decisions that affect the lives of millions.

Other state and federal agencies would also benefit from the regular scrutiny of a citizen jury. […] In that vein, citizen oversight juries could also be powerful tools for improving election regulations at the state level, […] review[ing] election policy and scrutiniz[ing] interactions between lobbyists and legislators—precisely the sort of tasks that officials elected under the current system are unlikely to perform. […] Citizen oversight could even play an important role at the municipal level. […] Finally, councils of randomly selected citizens could help set the agenda for elected legislatures. They could draft agenda items and force legislatures to vote on issues they are unlikely to pursue because they are politically risky (such as criminal justice reform), unpopular among donors (financial regulations), or invisible to the wealthier people who dominate our political system (payday lending).

Far more than a policy fix, sortition is a profound rejoinder to an era of distant, managerial state power and spectator-sport politics. Oversight […] model a healthier relationship between experts and ordinary people, in which both have a crucial role to play.

Organized parties and competent bureaucrats are a necessary foundation for any realistic vision of left politics. But sometimes, justice requires that we blind ourselves to faction and rank. Though a citizen oversight movement will never resolve democracy's challenges all on its own, it can help to weaken the grip of concentrated wealth on our political system. And unlike so many supposed solutions to our present travails, it casts ordinary people, rather than elites, in the role of democracy's saviors.
Filed under: Academia, Elections, Press, Proposals, Sortition |