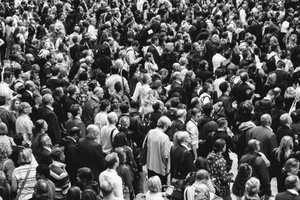 Dominique Schnapper is the director of studies at the School for Advanced Studies in the Social Sciences (EHESS) (retired) and a former member of the French Constitutional Council. This is a translation of Schnapper's article "Extrême et extrémistes de la démocratie" published in April 2019 on the Telos website.
The Gilets Jaunes movement fights under the banner of "real" democracy and it risks contributing to the destruction of the only democratic regime that has ever existed, namely representative democracy.
Democracy always had two dimensions: a democratic one and an aristocratic one. Democratic because the rulers submit to elections by the ruled and are rewarded or punished through the vote.
The dream of direct democracy
The aristocratic dimension was always a source of disagreement. The dream of direct or total democracy has accompanied the history of democracy. But it is today all the more present in the idea that entrusting decision making to others is contradictory to the conception of the sovereign democratic individual doing things himself, and being the source of all legitimacy and competence. He brings his own legitimacy. He feels fully qualified to express himself directly by himself without the intervention of a representative.
Democrats like neither mediation nor distinctions. Every type of distinction – and in particular the distinction between voters and elected – every hierarchy is perceived as discriminatory. The elites are easily denounced as responsible for all our failures. For there the ideas of direct democracy and ideas inspired by direct democracy regain their power. Protesting activists become actors of a "counter-democracy" [Pierre Rosanvallon, La contre démocratie, 2006], they speak about the foundational principles of democracy and the liberation from electoral rhythm in order to exercise daily surveillance on the actions of the rulers.
Continue reading →
Filed under: Academia, Elections, Press, Sortition | 11 Comments »