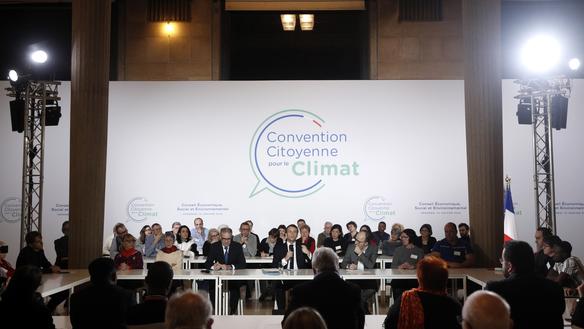 With the Citizen Convention on the Climate publishing its report, Alexis Feertchak writes in the Le Figaro about early reactions.
The Citizen Convention for the Climate does not meet with unanimity
June 20th, 2020
The 150 allotted citizens are voting this weekend for as many environmental proposals. But since its introduction, reactions to this body have been mixed.
"Involve citizens in the governance of transportation at the local level as well as at the national level." The "technical" tone of this proposal makes it sound more like a recommendation in report of the state bureaucracy than a conclusion of a citizen assembly chosen by lot. It is one of the points that are regularly made on the social networks: if we involve citizens directly in democratic deliberation, we should have been able to get more original results than that one.
Rather than being original, the 150 proposals or so, showing a leftist slant economically, seem quite familiar. Responding to the proposal of reducing the work week to 28 hours (a proposal that was eventually not presented), increasing the minimum wage, taxing dividends, etc., Philippe Bas, senator for [the center-right party] Les Républicains and head of the laws committee, twitted: "The results of the so-called citizen convention are a disappointment: a rehashing of the hymn book of the environmental lobby, (…) economic ignorance, total lack of legitimacy. Sortition exposed as a democratic deception!"
Continue reading →
Filed under: Academia, Applications, Press, Sortition | 65 Comments »