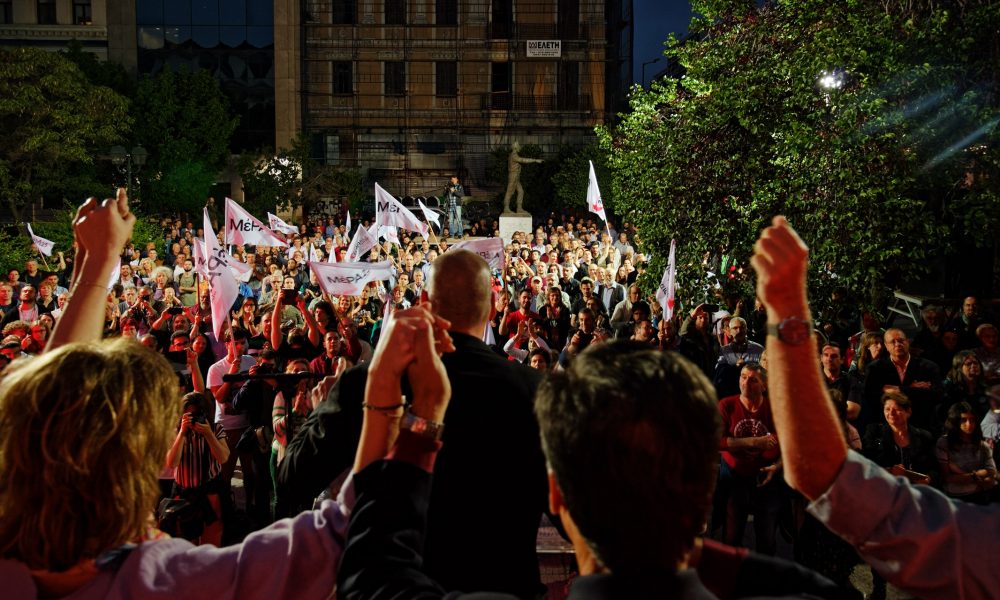 MeRA25 is a Greek party headed by former Syriza finance minister Yanis Varoufakis. MeRA25 has recently made two moves pushing sortition forward in the Greek political agenda.
First, in July MeRA25 tabled a bill proposing that senior public servants would be elected by an allotted committee. The bill calls for
Establishment of a new, autonomous General Secretariat for Public Revenue, whose General Secretary will be selected by neither the government nor the lenders. Instead, they will be elected by a Social Committe for Selection of Senior Personnel, 1/3 of which is comprised of parliamentarians, 1/3 by judges selected by sortition and 1/3 by tax professionals – accountants selected by sortition.
Secondly, MeRA25 is selecting its own central committee members with some of them selected by election, some by appointment and some by sortition:
The 1st Central Committee is comprised of the members of the current Extended Political Secretariat, 15 members chosen by sortition amongst all MeRA25 members (who are also DiEM25 members), 2 members from every Administrative Region (excluding Attica) put forward by the Secretary in concert with the Committee for the Organisation of the Congress and Movement Outreach, and 1 member from every electoral district, selected by the members of that district through e-voting.
Filed under: Applications, Elections, Proposals, Sortition |