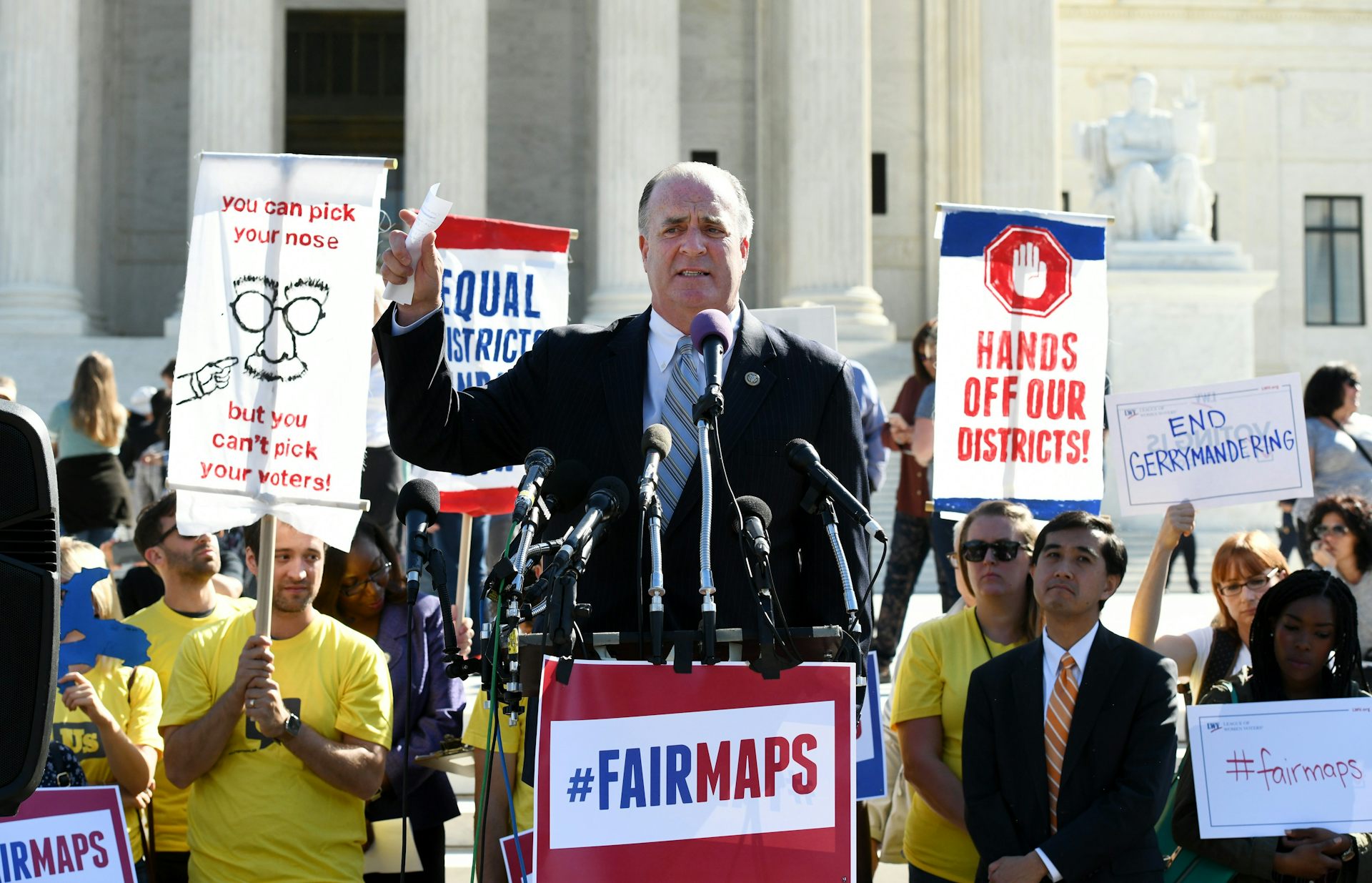 John Rothchild, Professor of Law at Wayne State University, writes approvingly in The Conversation about Michigan's new allotted electoral redistricting commission. Rather naively, Rothchild seems to believe that democratic redistricting could result in the selection of "representatives who truly reflect [citizens'] political preferences". Alas, this is more than mere redistricting can deliver, however well done.
How, then, should Michigan's decision to assign unskilled members of the public the job of drawing nonpartisan election districts be evaluated?

Redistricting is a complex task. Michigan's Constitution says that the districts must be drawn in compliance with federal law. That includes a requirement that voting districts have roughly the same population. It also requires that the districts "reflect the state's diverse population and communities of interest," and "not provide a disproportionate advantage to any political party."

Dividing the map to meet all of these criteria is not likely to be within the capabilities of a group of randomly selected citizens.

There are several reasons to think that the redistricting commission will nevertheless prove adequate to the task.

First, the constitution authorizes the commission to hire "independent, nonpartisan subject-matter experts and legal counsel" to assist them. Second, there's precedent in government for citizens who have no specialized skills: Juries composed of randomly selected citizens regularly decide cases that are enormously complicated. An antitrust case may involve thousands of pages of documents. And a patent infringement case may require an understanding of complex engineering issues.

Finally, considering how far the Michigan Legislature's efforts have fallen short of achieving the fundamental democratic goal of selecting representatives who reflect the views of their constituents, there is reason to think that a balanced group of unskilled citizens will do better.

A 2018 report by the nonpartisan Citizens Research Council of Michigan found that the state's election districts are "highly-gerrymandered, with current district maps drawn so that Republicans are ensured disproportionate majorities on both the state and federal levels."

Michigan has drawn upon ancient wisdom to redesign its redistricting process. The goal is to enable voters to select representatives who truly reflect their political preferences. If more states follow Michigan's lead, the impact on the makeup of legislative bodies throughout the country could be profound.
Filed under: Academia, Applications, Athens, Elections, History, Press, Sortition |