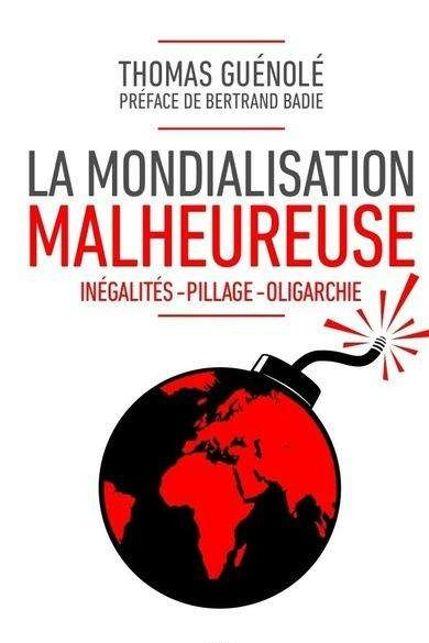 Thomas Guénolé is a French political scientist. Two of his books are La Mondialisation malheureuse (The Unhappy Globalization), published in 2016, and Le Livre noir de la mondialisation (The Black Book of Globalization), published in 2020. According to the Wikipedia, the latter book argues that globalization "as a worldwide system of production and distribution of resources" has been responsible over the years 1992 to 2017 for over 400 million deaths (mostly due to preventable or treatable diseases).
He writes the following in Marianne.
Contrary to a common, but unfounded, conception, the low turnout in parliamentary elections is not a sign of political apathy among voters. This is evident from the fact that turnout in presidential elections is consistently very high. In other words, presidential elections are of interest and all other elections are not. Rather than making voting mandatory, it is necessary to find a way to produce legitimate democratic assemblies, but without elections which are of low interest to the voters.
Allotting all assemblies resolves this problem. They would become truly representative. When using allotment to create a sample of the entire population the probability that this would be a faithfully representative sample of the whole is extremely high. In statistics this is called "pure random sampling". Sortition would automatically produce assemblies that are truly representative of the French population. They would contain, for example, the same proportion of women, of retirees, of the unemployed, of workers, of young people, as in the population. This vast inflow of representatives, whose gender, age, and poverty normally keep them away from positions of power, would surely change how matters are discussed. At the same time, it is clear that in the presence of those directly affected by reform proposals, the discussions would have radically different tone and content, and would be much more concrete, as would be the proposals themselves that originate from these representatives.
Continue reading →
Filed under: Academia, Elections, Press, Proposals, Sortition | 1 Comment »