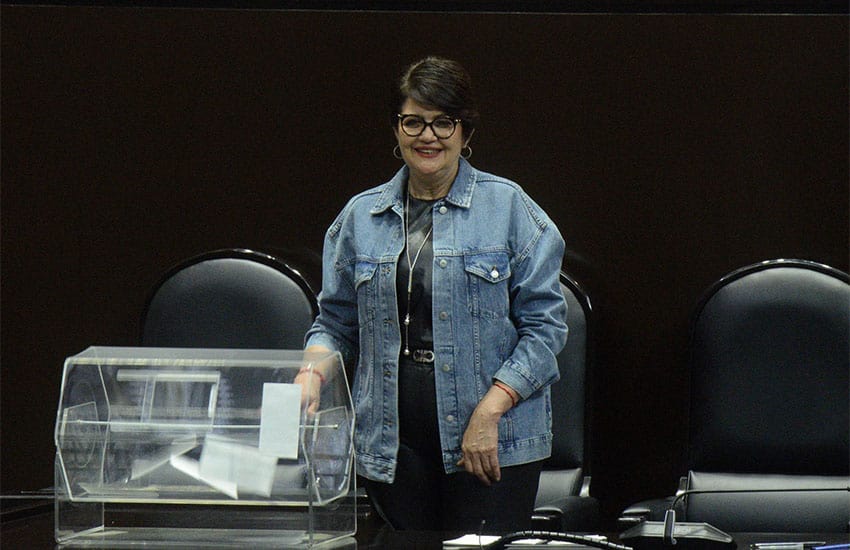 A sortition procedure was used in Mexico to select the president and three council members of the Mexican National Electoral Institute, reports Mexico News Daily:
[Guadalupe Taddei Zavala] will replace Lorenzo Córdova at the helm of Mexico's electoral agency next week after her name was drawn out of a transparent lottery box in the Chamber of Deputies in the early hours of Friday morning.

If that sounds like an unusual way to appoint the country's electoral chief, that's because it is.

Party leaders decided to use sortition – also known as selection by lottery and selection by lot – to elect the new INE president and three new electoral councilors since none of the candidates had the support of the required two-thirds of lawmakers in the lower house of Congress.

An agreement between the parties that would have allowed that level of support for four consensus candidates never materialized. As a result, sortition was used to elect an INE president and councilors for the first time.

The Morena party, which along with its allies has a simple majority in the Chamber of Deputies, were likely happy to resort to drawing lots because the majority of the 20 candidates for the four positions – all of whom were nominated by a "technical committee" earlier this month – are close to their party, the newspaper El País reported.
Filed under: Applications, Sortition |