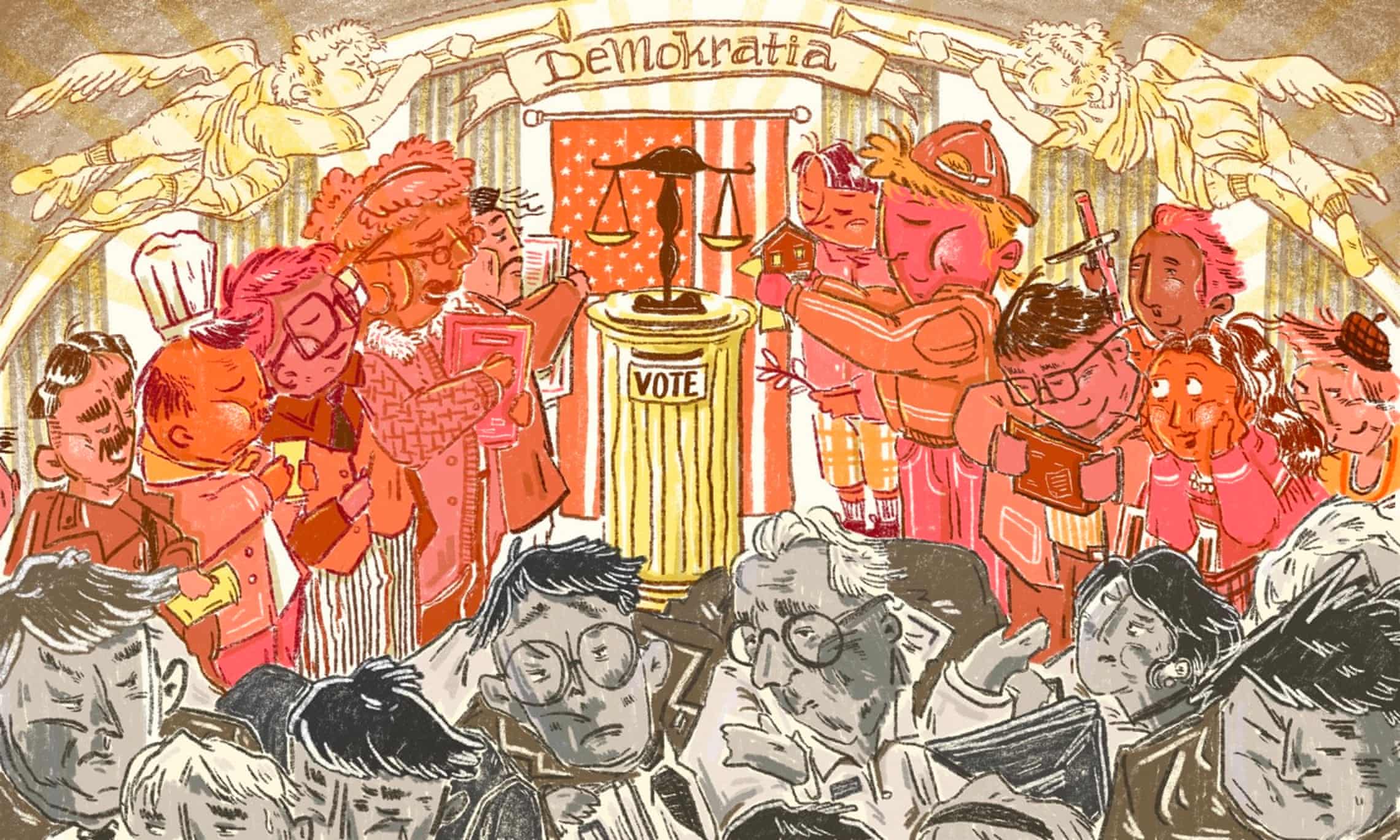 A piece by Eva Talmadge in The Guardian presents its audience with idea of sortition. To what extent such an article covers new ground for the reader would be interesting to try and find out. The article itself links to a 2018 Guardian article proposing a Brexit citizen assembly.
The article quotes some of the usual sortition suspects – Claudia Chwalisz, Peter MacLeod, and Peter Stone, and presents the standard deliberative rhetoric around citizen assemblies about how people are more informed and reasonable when they deliberate and about the potential of citizen assemblies "to help fractured societies not only work on complicated problems, but learn how to live with one another".
Sandwiched in, however, Chwalisz does contribute a quite subversive idea:
As the ancient Greeks and others recognized, elections are a way of constituting an oligarchy. When the French and American revolutions led to the establishment of the institutions that today we call democratic, the word 'democracy' was never used – the intent was for them to be oligarchic, concentrating power in the hands of the few.
Filed under: Academia, Applications, Press, Sortition | 21 Comments »