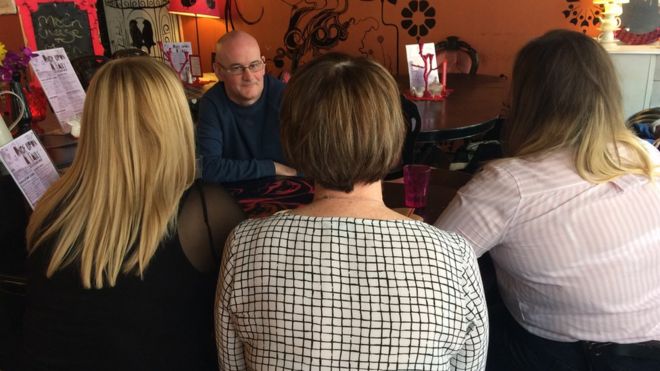 There has been some debate on this site regarding the optimal length of service for a political jury.  On the one hand most of those chosen by lot to participate will have had very little political experience, and will need a period of induction and this has led to suggestions for a service period of up to 2 years with overlapping tenure, so that at all times there will be jurors who will have served for at least a year to help guide new inductees. On the other hand others (including myself) argue for short ad hoc juries, allotted for each legislative bill, in order to ensure ongoing representativity (i.e. to combat the risk of jurors 'going native').
However the discussion has always been from the perspective of the system rather than the participants who, it is assumed, will go back to their normal lives once their service period has ended. But evidence from a recent fraud trial suggests this may be difficult if the service period is for a year or more. Jurors rarely talk about their court-room experience but four out of the twelve participants in this case have revealed how difficult the transition back to civilian life has been (three of the original 15-strong allotment dropped out, suggesting negative outcomes for nearly one half of the original sequestration). One of the jurors, 'Julie'
returned to her job in a travel agency when the case finished, but quickly found herself struggling. Julie says: "I went back and did two days training and then I went two days into the shop. I've never been back since. I've not given it up yet. "I am going through the doctor and trying to get back into it. I'm still struggling. I just felt like I could not even hold a conversation."
'Paul', a 51-year-old civil servant, also says he has had trouble going back to work.
"I've had to be retrained," he says. "I'm still not into the swing of things yet. I'm not talking much when I go to work. "I think I was always talking before this trial, and now I am just sitting at my seat not really saying much."
'Emma' worked in a fast food restaurant before she sat on the jury, and while she was away missed out on the chance of getting promoted to assistant manager. Emma says she suffered emotionally during the trial and was glad of the support from her fellow jurors.
Anne-Marie, the oldest of the jurors to speak to the BBC, has also struggled with returning to her work as a civil servant after the trial. The 57-year-old says:
"I've worked in the same place for 40 years, but I feel as if it is alien to me." Like all the others she feels the experience of having "our lives taken over for 20 months" has changed her. She says: "It was a totally different way of life for 20 months, and then the day it finished you are back to what is supposed to be normal and it is difficult to adjust. "To be on my own now at work, it just feels strange. I've worked there for many years but I don't feel I belong there at the moment." Anne-Marie said she had been back at work for nine weeks but was still retraining. She says: "Everyone is very nice. It is nothing to do with work, it is just me personally. I don't feel I belong there any more."
Needless to say, these problems would be less likely to arise if ad hoc juries were allotted for individual legislative bills.