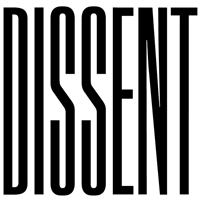 In the context of the recent mass outrage over the murder of George Floyd by a policeman in Minneapolis, Olúfẹ́mi O. Táíwò of the Pan-African Community Action reiterates the proposal made by Max Rameau to enforce citizen control over police via allotted citizen boards.
The core problem with policing and incarceration is the same problem that plagues our whole political system: elite capture. The laws, the regulations, the bailouts, and the wonks who write and evaluate all of the above are all powerfully influenced—if not functionally controlled—by elite political and corporate interests. We cannot put our faith in elected representatives and merely vote our way out of this problem: elections are more dominated by dollars than ever, and grassroots energy around political figures is increasingly shaped by identity politics, which faces its own elite capture problem.

Instead, we need to give power back to the people—directly. Under one specific proposal, offered by the Washington, D.C.–area group Pan-African Community Action (of which I'm a member), communities would be divided into districts, each of which would be empowered to self-determine how to maintain public order. Each district would hold a plebiscite to decide what to do with its current police department, immediately giving the community the direct voting power to abolish, restructure, downsize, or otherwise reconstruct their departments.

Whichever police departments survive the vote would be directly controlled—not overseen, not solicited for advice, not merely "participating" in decision-making—by a pair of civilian control boards. To prevent the corporate capture of elections through lobbying and advertising that plagues the rest of our political system, these boards would be staffed by sortition (random selection of the population, in the way juries are composed) rather than elections. The random selection severs the links between police departments and the wider web of prosecutor, corporate, state, and federal incentives that now govern their behavior.

The boards would have direct control over hiring and firing, the prerogative to set and enforce community priorities and objectives for harm response, and to set relationships with other communities (for example, merging departments with a neighboring district). They would rotate membership, with community tenure lasting anywhere from three months to a year, depending on the complexity of the issues at a given point in time. A variety of methods could help ensure that members have the time and energy to devote to their tasks, including provision of child care, paid leave (or direct compensation, for the retired and unemployed), weekend scheduling (as Ireland's recent Citizens Assembly used), and other forms of support to the citizens acting as officials of the community.