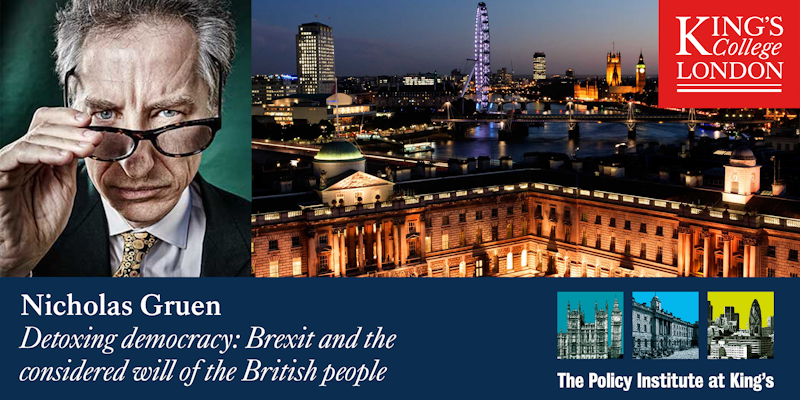 Nicholas Gruen is an economist, entrepreneur and commentator who has been described by former Australian member of the House of Representatives Lindsay James Tanner as "Australia's foremost public intellectual".
On Nov. 6th, Gruen will be giving a talk at King's College London titled "Detoxing democracy: Brexit and the considered will of the British people".
Abstract:
Though material conditions played their part, the degradation of politics now so evident in the shock and awe of Brexit and Trump also reflect the way in which elections orient politics around political combat, rather than deliberation and problem solving. Yet Britain could use the ancient Athenian idea of selection by lot – choosing a cross-section of the public to deliberate together to complement elections – to turn its slow-motion crisis into the rebirth of democracy, moving it from government according to the will of the people, and towards the richer, safer notion of government according to the considered will of the people.
An outline of the argument: Detoxing Brexit by detoxing democracy.

Britain's governing class is now engineering a tragedy that arose from a piece of political improvisation gone horribly wrong. Yet there's a principled way of handling the situation.
Continue reading →
Filed under: Academia, Athens, Elections, Proposals, Sortition | 32 Comments »