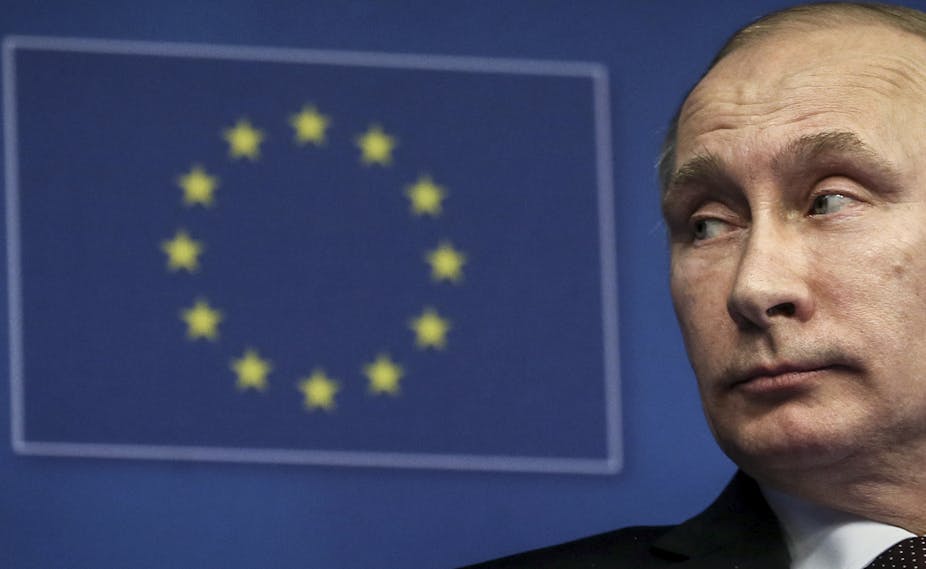 Nicholas Ross Smith, Assistant Professor of International Studies at the University of Nottingham, has a column in The Conversation which offers sortition as the antidote to the evil machinations of Russia. Those reading carefully, however, will realize that Russia is just a lure: Smith makes the very valid point that Russia has not done and is not doing anything unusual.
The Mueller Report in the US, for instance, found that Russia's lobbying tactics "consisted of business connections, offers of assistance to the campaign, invitations for candidate Donald Trump and Vladimir Putin to meet in person, invitations for campaign officials and representatives of the Russian government to meet, and policy positions seeking improved US-Russian relations."

In addition to lobbying, Russia has arguably also sought to promote anti-establishment sentiments in the West by positioning itself as a traditional and conservative power. Through its RT news network, Russia has seemingly had some success in fanning the flames of discontent in Europe, especially with regards to topics like the EU, the refugee crisis, and Islamic terrorism.

The problem here is that elections naturally encourage populism and demagoguery as winning the majority of votes is the aim of the game. If Russia is able to find fertile ground for its anti-establishment message among Western publics, it can then indirectly influence a state through its own democracy.

All of this has existed for some time, however, and it certainly isn't uniquely a Russian tactic. Powerful states – including powerful democracies – have promoted their regime preferences in foreign countries for centuries. One early instance was when the French interfered with the 1796 US presidential election to help its favoured candidate, Thomas Jefferson.
Russophobia aside, Smith's advocacy for sortition is pretty well argued:
However, the EU needs to be wise and see Russia as a symptom, not a cause of its democratic failings. Improving its democratic mechanisms is one way the EU can insulate itself from external interference.

Former Greek finance minister Yanis Varoufakis has taken up this challenge with his DiEM25 movement. DiEM25 aims to "transform Europe (by 2025) into a full-fledged democracy with a sovereign parliament". However, for all its lofty goals (which are commendable), the DiEM25 movement fails to consciously detach itself from a reliance on elections as the main mechanism of democracy.

The answer might nevertheless still be found in Greece. Not from Varoufakis and his ideas but from Classical Athens. The Athenians were well aware of the negative effect of elections – which they saw as a conduit to oligarchy – and rather emphasised the role of citizens in the everyday running of the state.