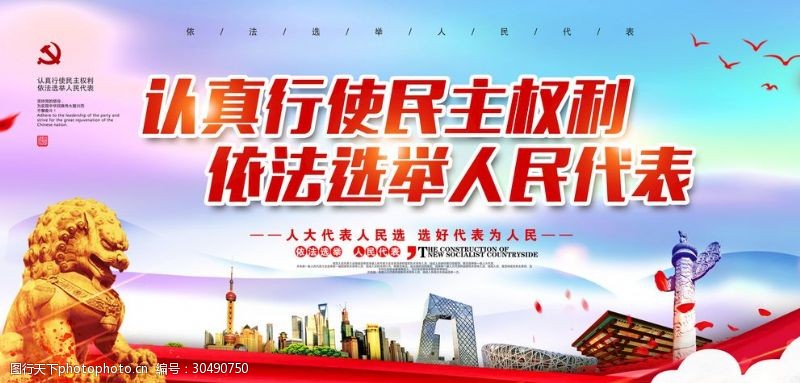 As a powerful state which is not electoralist, it is not surprising that China produces political theory which rejects the equation of democracy with elections. It is characteristic of the weakness of Western political science that it makes no serious attempt to explore and engage with this theory.
Wang Shaoguang is a prominent Chinese political scientist. His article "Representative and Representational Democracy" was originally published in the Chinese language social science journal "Open Times" in 2014. A translation to English of the article appears on the website "Reading the China Dream" which regularly translates articles by Chinese establishment intellectuals. The article makes several intertwined arguments regarding democracy and elections. While focusing, naturally, on the Chinese system as an alternative to the Western electoralist system, Wang does make a mention of sortition as well.
In the following excerpts Wang first notes the crisis of the Western government system and makes the straightforward observation, often avoided in the West, that the Chinese system enjoys more popular support than most Western governments. Rather surprisingly, it seems to me, instead of translating this fact to a frontal attack on the Western system, Wang then makes the apologetic (and fairly familiar) multi-culturalist argument that democracy is perceived differently in different cultures. Wang asserts that while the formality of elections is a main feature of the Western or American conception of democracy, in the East "substantive" aspects are considered essential.
Today, even though Thatcher's "There is No Alternative" and Fukuyama's "End of History" have already become standing jokes in academic and intellectual circles, their variants proliferate and circulate constantly. Though most people no longer use these particular expressions, many still firmly believe that the "today" of Western capitalist countries is the "tomorrow" of other countries (including China).

The [opposite] worldview is embodied in two different slogans used in the "rethinking globalization" movement: "one no, many yeses" and "another world is possible." What is rejected here is precisely the economic and political liberalism trumpeted by Thatcher and Fukuyama. The opposition between these two worldviews is reflected first in their different perspectives on capitalism. After the 2008 financial crisis, the first worldview is already on the defensive. However, when it comes to the question of democracy, the first worldview seems to be as unyielding as before. Even though it is common for Western electorates to lack faith in officials chosen through competitive elections, even though some Western thinkers have called for overcoming "electoral democracy" — advocating participatory democracy, consultative democracy, and sortition[*] — the majority of people still think that Western-style representative democracy is currently the only desirable and feasible democratic system, and that differences between countries amount to different forms of representative democracy. Regardless of whether one employs a presidential or parliamentary system, power-holders can only emerge out of competitive elections between different parties. This worldview is mainstream not only in Western countries, but is quite influential in other countries as well (including China).

This article's basic argument is that representative democracy is a gilded-cage democracy, which should not be, nor can be, the only form of democracy.[5] Conversely, though it has many flaws, the representational democracy that China is practicing has tremendous untapped potential, signifying that another form of democracy is possible.

[*] Translators' Note: Sortition is a term that denotes the selection of political officials at random by drawing lots from a larger pool of qualified people. It was a characteristic of Athenian democracy, based on the notion that allotting qualified people at random to governing bodies would prevent elections from being corrupted by oligarchic networks of power who could buy and sell votes. For a more detailed discussion, see Hansen, Mogen Hermans, "Direct Democracy, Ancient and Modern," in The Ashgate Research Companion to the Politics of Democratization in Europe: Concepts and Histories, Kari Palonen et. al., eds., Abingdon: Routledge, 2008, pp. 37-54.
Mainstream Western ideology has a seemingly self-evident basic assumption: only leaders chosen through a system of competitive elections can enjoy legitimacy,[6] and authoritarian systems cannot possibly win the widespread support of the people. But a significant amount of empirical survey data indicates that the "authoritarian" Chinese system has continually received the support of an overwhelming majority of the common people.

In recent years, the world's largest independent public relations firm, Edelman International Public Relations Co., Ltd., has published the annual "Edelman Trust Barometer," the latest of which was released in early 2013. The report found that the Chinese public's trust in government rose six percentage points in 2012, reaching 81%, ranking second only to Singapore and, thus, second among all surveyed countries. This is much higher than the 53% of public trust in government in the US. Taking an average from all the countries surveyed, public trust in government is a mere 48%. As a matter of fact, over the years of the Edelman Survey, Chinese public trust in government has been among the highest worldwide.
We can draw two conclusions from this: 1) either an "authoritarian" system is much more popular with the people than are many "democratic" systems; or 2) a system that is highly supported by the people has nonetheless been labeled "authoritarian." Both of these conclusions appear to be contradictory.
The original meaning of democracy is that the people are the masters of their own affairs. Yet if one asks people from different cultures what "the people as masters" means and how to carry it out, their understandings diverge. In today's world, the overwhelming majority of people agree with the notion that "democracy is a good thing," but understanding what is "good" and what is "democratic" is very different. We must not take for granted that since we all like democracy, we must all be supporting the same thing. Many people in the West arrogantly believe that only their understanding of democracy is true, and that there is only one correct understanding of democracy: this is a form of cultural hegemony. Empirical studies show that the concept of democracy in East Asia has unique features [16], that the concept of democracy within the Confucian cultural sphere has unique features[17], and that the same goes for the concept of democracy in China.[18] If one does not seek after the kind of democracy that the Chinese themselves understand, but instead constantly schemes to replicate in China the kind of democracy that Westerners understand, they cannot be called "democrats" in any sense because they are betraying the will of the people, which is contrary to the first law of democracy—that the people are the masters.

We can understand democracy in two ways, as formal democracy or as substantive democracy. The former concerns itself with so-called democratic features, whereas the latter concerns whether policy has produced results that meet the needs of the broad popular masses. In light of this, to which category does Chinese people's understanding of democracy belong? The "Asian Barometer Survey" contains questions that touch precisely upon these two different kinds of understanding.
[The survey shows] that for the vast majority of [Mainland] Chinese people, "democracy" means substantive democracy rather something which is a democracy in name only. What is interesting is that even though Chinese-Taiwan has a different political system, the way Taiwanese people understand democracy is not terribly different from the way people on the Mainland do.[19] In other nations in East Asia, support for formal [i.e. Western style representative] democracy is greater, slightly exceeding fifty percent, Thailand being the only country in which that number exceeds two-thirds of the people.
In comparison solely with their Asian neighbors, the substantive understanding of democracy of the Chinese people is not particularly exceptional. However, when compared with Americans, its uniqueness stands out. [D]ata from […] from polls conducted in America in 2010 as well as in China in 2011 [testing how] people understand democracy in a formal (Group A) or substantive manner (Group B) [shows] that Americans put greater emphasis on formal democracy, while Chinese people give more weight to whether democracy can bring tangible benefits to the people.